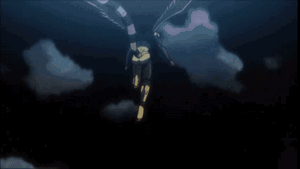 Summary
The ability to fly, whether that be with wings, magic, or some other
Strengths
High mobility and evasion
Immune to ground quake attacks
Higher damage via momentum
Weaknesses
May be difficult to control
May not be able to fly if the user's weight is increased, such as from Gravity *Manipulation.May require air/atmosphere to maintain lift.
May require apparatus to control direction and altitude.
May be limited to a particular length of time they are able to spend flying.
May be limited in speed or acceleration.
May not be able to hover and has to keep certain speed.
Community content is available under
CC-BY-SA
unless otherwise noted.