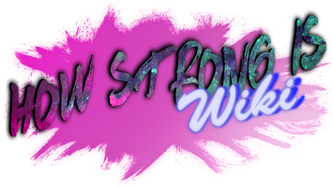 Welcome to HSI!

Welcome to How Strong Is
As you may have noticed, we recently reached over 100 pages on the Wiki! Thanks to everyone who's helped out with that.




With this, though, there's gonna be a couple changes.

Firstly, no more pages can be created as of this moment. All new pages must be put in blog form first, then finished before the page can actually be posted. This is to avoid the Wiki being cluttered with WIP pages, which I'll admit even I've contributed to. In order to have yo…

Read more >

With the addition of the Energy Manipulation page we've finally grown to 50 articles. A huge thanks to SinsofMan for making this article and for all their other help expanding this Wiki. Here's hoping for the next 50 pages!

Read more >

Wiki is finally ready to be public. That's some pretty big news I'd imagine. This is mostly just a test blog, but whatever y'know?

Read more >
---

As you can see, their mean velocity during this race is about 115 m/s.

Result

Sonic Races Metal Sonic - 115 m/s, Subsonic Class

Tidbit: This is actually fairly consistent with our result from the last Sonic CD calculation, with Sonic moving at about 1/3rd the speed of sound without using the Super Peel Out technique and half the speed of sound with it.

Read more >
---
Community content is available under
CC-BY-SA
unless otherwise noted.